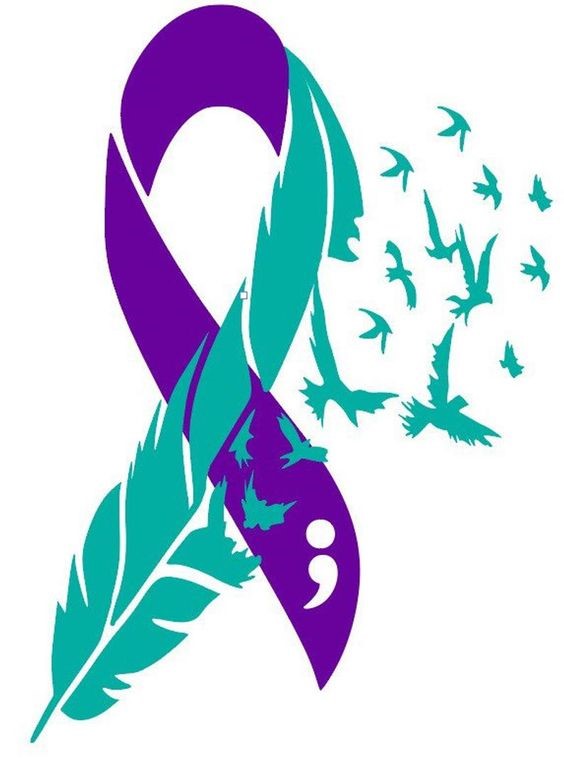 National Suicide Awareness and Prevention
September 2020
Sept. 8-11 CLUB RUSH WEEK – PTSA along with Life Flight, Flight Crew and Student Council will host an "I Pledge….." table. Come add your name to our pledge banner and get your awareness & prevention ribbon to wear throughout the month.
Sept. 14 @ 7:00 pm Community Conversation – CVHS will host an evening of information sharing and discussion. Facilitated by our amazing counseling staff, this is open to the community and will be held in the school auditorium. Please wear your mask and adhere to appropriate social distancing.
Sept. 28 @ 8:00 pm Walk for Awareness – Please come to our first annual Walk for Awareness. This 1 mile walk around the CVHS track will begin following the girls soccer game and include resources from our community. Everyone is welcome. Please wear your mask and adhere to appropriate social distancing.
All Month Watch for ribbons to be worn on the uniforms of your student athlete, band, & drill member in support of our cause.
Contact Melissa Herbert, CVHS PTSA-Safety [email protected] with questions.
We have so many tremendous and remarkable members of our Cedar Valley High School community. We would like to invite you to nominate someone in our community for recognition. We are looking to recognize any members who are taking:
INTENTIONAL
CONSISTENT
POSITIVE
ACTION
UTAH ATTORNEY GENERAL'S OFFICE OFFERS ONLINE SAFETY TIPS
Covid-19 Information and Links
Follow us on Social Media!
@cedarvalleyhigh
Be current with Aviator Activities and Gear!